2023 Channel Islands Christmas Lottery is launched this weekend
Tickets for the 2023 Christmas Lottery go on sale this weekend (1st October), with a guaranteed first prize starting of £300,000 which will rise as sales increase.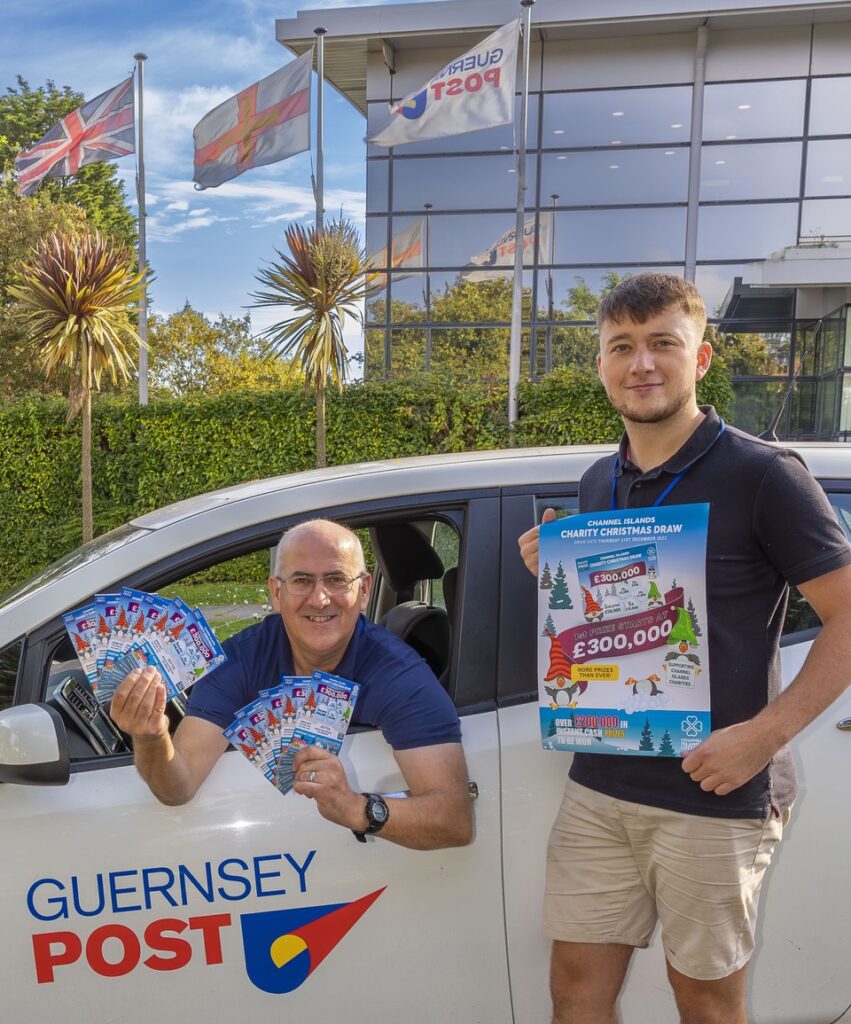 The £2 tickets will include more instant prizes than ever before (over 200,000 cash prizes), as well as the chance to scoop one of more than 60 prizes in the big draw on Thursday 21st December.
The main draw will feature the bumper jackpot plus a further 65 prizes from £500 to £50,000.
All Guernsey proceeds from the lottery are distributed to local charities by the Social Investment Fund, and it has raised millions for good causes in recent years.
Senior Lottery Officer, Jon Taylor said:
"The proceeds from every game sold throughout the year raises funds for good causes. However, traditionally the Christmas game has always been very popular due to the chance to win a large top prize."
"We have introduced lots more prizes in the instant game, and our prize fund has been diversified to include far more smaller prizes to provide more chances to win. "Ultimately, the aim is to generate funds for worthy causes. The Christmas Lottery achieves this and generates significant funds for local charities," said Mr Taylor.
Cassandra Fish, Head of Commercial for Guernsey Post, the main distribution agent in Guernsey, said:
"We're delighted to support the distribution of this year's Christmas lottery that raises funds for so many good causes throughout the Bailiwick.
"We will be distributing Christmas lottery tickets to shops and businesses throughout Guernsey and provide support to anyone looking to purchase tickets for a syndicate – you can simply call Guernsey Post for more information. We have seen more syndicates win prizes in recent years. If this trend continues maybe we'll have another group of syndicate winners picking up the top prize again this year."
The 2023 Christmas Lottery draw will take place in Jersey this year with the winning numbers announced live on ITV Channel News on Thursday 21st December from 6.00pm.
As well as the main lottery draw game, the Advent Calendar scratchcard game will be launched at the same time with 27,000 cash prizes available.
CI Christmas Lottery tickets are on sale throughout the Channel Islands from Sunday 1st October 2023.
For syndicate sales please contact: The CI Lottery team at Guernsey Post, Envoy House on 711720.